Ellington CMS Client Launch: Connection Newspapers
Ellington CMS, a leader in web content management systems serving innovative, high-requirements media publishers, is proud to announce the launch of fifteen websites for The Connection Newspapers.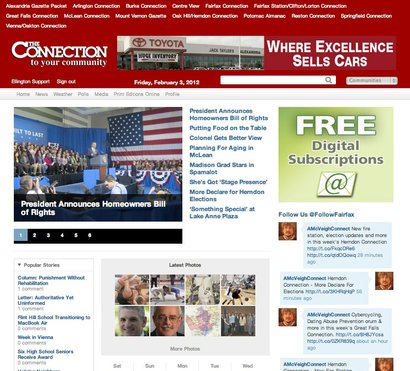 Connection Newspapers is a locally-owned media company founded in 1784, that publishes 15 weekly community newspapers reaching more than 100,000 households in select communities in the Washington metropolitan area with print and Web editions.
Navigate to all sites through Connection Newspaper Home Page.
Fairfax Station/Clifton/Lorton Connection